Bükfürdő, Hunguest Hotel Répce - Wellness and Beauty

BEAUTY & WELLNESS SERVICES
The services are placed on the ground floor next to the drink bar. The wellness island with its swimming pool, finnish sauna, infrared sauna steam, jakuzzi and sunbath roof completes the services of the totally renewed hotel. Running hours: every day 7.00-19.00. Towels, sauna-towels can be obtained from the staff. In the dressing rooms there are spin driers at your disposal.
Cosy sun-beds will help your relax on the sunbath roof.

BEAUTY PARLOUR
WELLA beauty shop, cosmetics, pedicure, manicure, massage - everything it at one place - await you Monday-Saturday between 8.00 and 17.00 hrs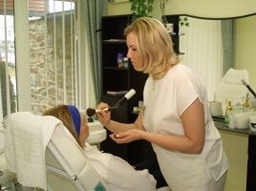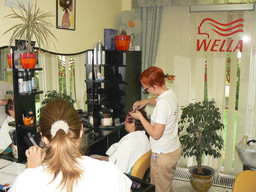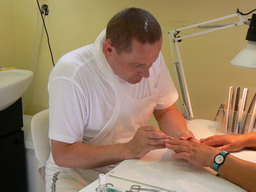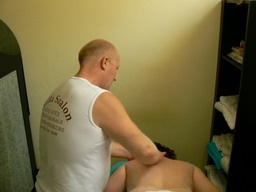 OTHER SERVICES
- In the park of the area of 2 ha, surrounded with shady greenary trees two sun bathing bench are at the disposal of the guests.
- Rent-a-bicycle: Bicycles for adults and children or bibycles with baby chairs are at the disposal of our guests, so you needn't leave your baby at home.

- A roofed passage connects the hotel with the spa.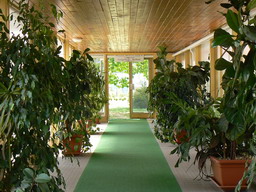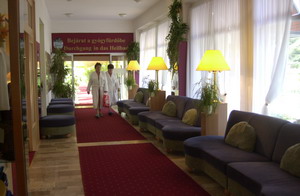 - Lounge: you can find the lounge oön the ground floor in the souvenir shop neighbourhood. A nice place with a TV set with a huge screen, comfortable chairs excellent for playing cards or chess. Various programm arranged by the hotel is held here.


- Ironing: the room equiped with an iron and an ironing desk is situated on the 4th floor and it is opened 24/7.
- Souvenir shop: it is situated on the ground floor next to the reception desk. You can buy here almost everything you have forgotten at home. It offers you a wide range of toiletries, cosmetics, bijou, clothes, newspapers, magazines.

- Bük Tours Travel office: offers you lots of possibilities of fakultative excursions and this way your stay in our hotel will be more pleasant.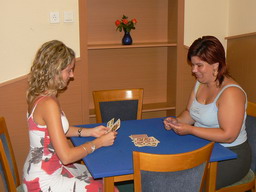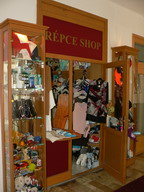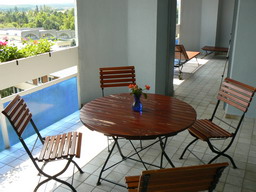 OUR SPORT PROGRAMMES DETAILS
Our skillful sport animators await all those who desire an active rest with the following sport programmes. We offer you gimnastics, riding bicycle, nordic walking and more. Combining it with the healing power of the Bük spa's water our young guest wil go back home more fresh and the seniors much younger. Detailed information about the sport programmes is avaiable by the reception desk.

- Streching: Streching is a set of stretching and relaxation excercises. As a result of inactivity the movement range of our joints decreases. This kind of the movement helps in case of different locomotor diseases, mutations and too strong development of power. Suggested for everybody!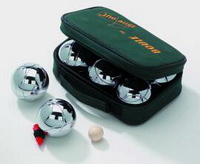 - Petanque: a French origin sport game played on sandy ground with metal-balls of weight of about 1 kg. The matter of the game is to throw the metal-balls towards a ball made of wood as close as it is possible. close. Suggested for guests over 12 y.o.!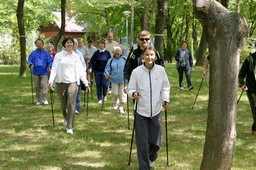 - Nordic walking: Don't you know this leisure sport? Come and try! You will learn its technics within 30 minutes only and then you can go on a trip, you can go on training you can relax! Nordic walking is a natural walk based walking with a help of special sticks reminding of ski poles which relieves locomotors and because of it it can be applied by the arthritism (haunch, knee-joint ). It does not matter what is your sex, it does not matter how old are you! Just do it!


- Morning gymnastics: Excercises accompanied by music made in early morning. It is built from easy gymnastics elements helping your awakening in the morning. The goal of the excercises is liven up joints and muscles No matter how old are you no matter your sex! Move on!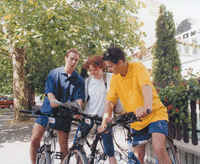 – Riding bicycle: Our every guest can take part in a bicycle tour. We run our tours 2-3 times a day on different routes. This programm provides not only maximum relax for every age group but you can visit the environments of Bükfürdő too.



The participation it the programmes is free of charge.
Other sport possibilities: Badmington, basketball,table-tennis, bowling (hunging). Our guest can ask for indoor games, table tennis equipment, petanque, balls, badmington equipment at the reception desk. The equipment can be rented upon deposit.
Sport possibilities out of hotel: Tennis, golf and horse riding are aviable in the neighbourhood and they are lsubjects to the payment of charges. On weekends a golf show is held by Birdland Golf & Country Club.