DAILY RATE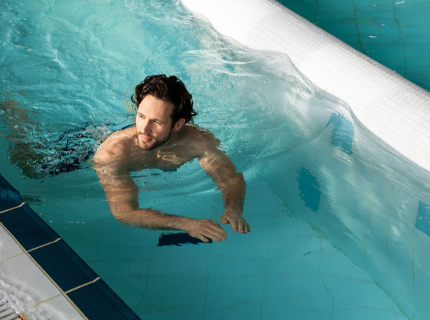 Room only daily rate
The rate includes: accommodation, limitless entrance to the operating pools of Napfényfürdő Aquapolis and to the "Forrás Spa" area of Napfényfürdő Aquapolis Szeged.
By clicking on "Book now" button online calculation can be made with discounts.
Up to
23 EUR
discount on online reservations!
---
limitless entrance to the operating pools of Napfényfürdő Aquapolis Szeged (exclusive bath with slides, medical bath, outdoor swimming pools),
limitless entrance to the "Forrás Spa" part of Napfényfürdő Aquapolis Szeged ("Forrás Spa" can only be entered by adults - above 16 - to serve the pleasant relaxation of our Guests. Services: adventure pools, effervescent bath, sauna, infra cabin, steam cabin, salt cabin, tepidarium, aroma cabin, outdoor sauna),
bathrobe,

WIFI internet access in rooms,
service fee,
VAT.
​Useful informations:
We would like to inform you that from 1 September 2021, hotels have to comply with a new legal reporting obligation. Please make sure to bring the required ID's with you, this will be from 1 January 2023 mandatory for children as well to use our services. Further information: vizainfo.hu/en/guests

The included services can be changed due to operative law
Reservation during holiday season is possible according to our special holiday offers only.
Between the age of 18 and 70 the local tax is 500 HUF (cca. 1.8 EUR)/person/night that the rates do not include and should be paid on spot.
Parking: hotel parking (cca. 40 places) & Aquapolis deep garage (cca. 230 places): 200 HUF (cca. 0.6 EUR)/car/hour. Free parking opportunity is provided on the side of the hotel and behind the hotel (cca. 50 places).

On the day of departure the services of Aquapolis can be used until 10 a.m.
On the day of arrival the rooms can be occupied from 2 p.m., check-out time of the rooms on the day of departure is until 10 a.m
Early check-in: 10 a.m. - 2 p.m.: 21 EUR/room (the price includes Aquapolis tickets)
Late check-out: 10 a.m. - 6 p.m.: 28 EUR/room (the price does NOT include Aquapolis tickets)
Regarding the possibility of early check-in and late check-out please contact us on the following phone number one day prior to arrival: +3662/566-460
On the day of arrival we keep the rooms until 6 p.m. Regarding late check-in please inform the hotel in advance. In case of no-show we automatically cancel your whole reservation.

Catering:
Buffet breakfast: every day: 7 a.m. -10 a.m.
Dinner (halfboard): every day: 6 p.m. - 9 p.m.

Extra service for apartments: fireplace EUR 21/apartment/night.
Please let us know in advance if you need a baby cot!
Bathrobes for children are available in reduced number.

Extra charge for pets: EUR 21/pet/night (In special rooms only, according to previous agreement).
Our hotel is completly non-smoking!
Prices can change depending on the capacity of the hotel, limited number of rooms can be booked for reduced rate.
In case of previous booking, the number of available rooms is limited. The offer is valid except for holiday season.
Rules and regulations of payment:
Upon arrival on the spot in cash or by credit card. We do not accept 200 and 500 EUR banknotes
Our hotel reserves the rights to adapt different prepayment and cancellation regulation for chosen periods. If the advance is not transfered at the mentioned deadline we are forced to cancel your reservation.

Our guest may cancel or postpone their reservation within min. 3 days before arrival. If the cancellation or the modification is made later, we reserve the right to ask the 50% of the cost of the reservation as a cancellation fee, or min. the price of 1 day stay.
In case of online reservation, you can find the cancellation and payment regulations on your confirmation.
Up to
23 EUR
discount on online reservations!