Actual rates, special packages
GUARANTEED BEST PRICES!
About current and preferential prices (early booking allowance, child allowance, 2-3 weeks bath cure) please ask personalized offer from the sales department hotelaquasol@hunguesthotels.hu!
In periods of hungarian festivals and school holidays special packages are bookable.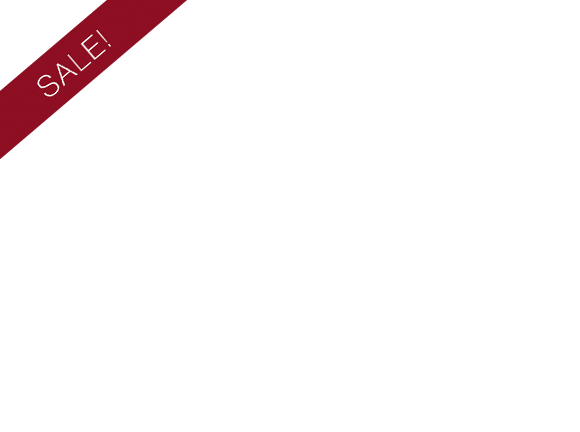 ➽ Make a reservation with online payment from 52,8 € /person/night
➽ In case of online booking
➽ Bookable from 2 nights
accommodation with halfboard (buffet breakfast and dinner),
use of the wellness of the hotel (jacuzzi, sauna),
entrance to the medical bath and the beach (indoor- and outdoor swimming-pool with medical water), outdoor swimming-pool, wave bath, jacuzzi, children's pool, mediterranen beach),
entrance to Aqua-Palace covered experience bath,
coffee and cake for tea,
bathrobe use,
Internet access in the rooms (WIFI),
service charge, VAT.
Prices do not include visitor's tax (in 2017: 1,7 EUR / pers./ night).
Parking fee: 2 EUR/car/night.
Room rates:
Prices in EURO/night/person
Double room
Single room
20.09.2017 - 23.09.2017
Price
80
97
24.09.2017 - 30.09.2017
Price
73
90
01.10.2017 - 08.10.2017
Price
62
78
09.10.2017 - 12.10.2017
Price
57
73
13.10.2017 - 13.10.2017
Price
65
82
14.10.2017 - 14.10.2017
Price
58
75
15.10.2017 - 15.10.2017
Price
57
73
16.10.2017 - 17.10.2017
Price
53
70
18.10.2017 - 19.10.2017
Price
57
73
20.10.2017 - 22.10.2017
Price
67
83
23.10.2017 - 26.10.2017
Price
55
72
27.10.2017 - 04.11.2017
Price
65
82
05.11.2017 - 06.11.2017
Price
53
70
07.11.2017 - 07.11.2017
Price
63
80
08.11.2017 - 08.11.2017
Price
65
82
09.11.2017 - 11.11.2017
Price
55
72
12.11.2017 - 16.11.2017
Price
53
70
17.11.2017 - 18.11.2017
Price
55
72
19.11.2017 - 21.11.2017
Price
53
70
22.11.2017 - 23.11.2017
Price
70
87
24.11.2017 - 25.11.2017
Price
55
72
26.11.2017 - 29.11.2017
Price
53
70
30.11.2017 - 02.12.2017
Price
65
82
03.12.2017 - 07.12.2017
Price
53
70
08.12.2017 - 09.12.2017
Price
55
72
10.12.2017 - 14.12.2017
Price
53
70
15.12.2017 - 16.12.2017
Price
55
72
17.12.2017 - 21.12.2017
Price
53
70
22.12.2017 - 22.12.2017
Price
73
90
23.12.2017 - 23.12.2017
Price
77
93
24.12.2017 - 24.12.2017
Price
80
97
25.12.2017 - 25.12.2017
Price
82
98
26.12.2017 - 26.12.2017
Price
83
100
27.12.2017 - 27.12.2017
Price
82
98
28.12.2017 - 28.12.2017
Price
77
93
01.01.2018 - 02.01.2018
Price
55
72
03.01.2018 - 04.01.2018
Price
58
75
05.01.2018 - 05.01.2018
Price
55
72
06.01.2018 - 15.01.2018
Price
53
70
16.01.2018 - 18.01.2018
Price
65
82
19.01.2018 - 13.03.2018
Price
53
70
14.03.2018 - 17.03.2018
Price
73
90
18.03.2018 - 29.03.2018
Price
53
70
30.03.2018 - 01.04.2018
Price
73
90
02.04.2018 - 26.04.2018
Price
55
72
27.04.2018 - 30.04.2018
Price
73
90
01.05.2018 - 17.05.2018
Price
55
72
18.05.2018 - 19.05.2018
Price
73
90
20.05.2018 - 30.06.2018
Price
55
72
01.07.2018 - 16.08.2018
Price
70
87
17.08.2018 - 19.08.2018
Price
73
90
20.08.2018 - 31.08.2018
Price
70
87
01.09.2018 - 30.09.2018
Price
55
72
01.10.2018 - 18.10.2018
Price
53
70
19.10.2018 - 21.10.2018
Price
73
90
22.10.2018 - 30.10.2018
Price
53
70
31.10.2018 - 03.11.2018
Price
73
90
04.11.2018 - 20.12.2018
Price
53
70
21.12.2018 - 27.12.2018
Price
73
90
Additional rates:
Prices in EURO/night/person
Extra bed
20.09.2017 - 23.09.2017
Price
80
24.09.2017 - 30.09.2017
Price
73
01.10.2017 - 08.10.2017
Price
62
09.10.2017 - 12.10.2017
Price
57
13.10.2017 - 13.10.2017
Price
65
14.10.2017 - 14.10.2017
Price
58
15.10.2017 - 15.10.2017
Price
57
16.10.2017 - 17.10.2017
Price
53
18.10.2017 - 19.10.2017
Price
57
20.10.2017 - 22.10.2017
Price
67
23.10.2017 - 26.10.2017
Price
55
27.10.2017 - 04.11.2017
Price
65
05.11.2017 - 06.11.2017
Price
53
07.11.2017 - 07.11.2017
Price
63
08.11.2017 - 08.11.2017
Price
65
09.11.2017 - 11.11.2017
Price
55
12.11.2017 - 16.11.2017
Price
53
17.11.2017 - 18.11.2017
Price
55
19.11.2017 - 21.11.2017
Price
53
22.11.2017 - 23.11.2017
Price
70
24.11.2017 - 25.11.2017
Price
55
26.11.2017 - 29.11.2017
Price
53
30.11.2017 - 02.12.2017
Price
65
03.12.2017 - 07.12.2017
Price
53
08.12.2017 - 09.12.2017
Price
55
10.12.2017 - 14.12.2017
Price
53
15.12.2017 - 16.12.2017
Price
55
17.12.2017 - 21.12.2017
Price
53
22.12.2017 - 22.12.2017
Price
73
23.12.2017 - 23.12.2017
Price
77
24.12.2017 - 24.12.2017
Price
80
25.12.2017 - 25.12.2017
Price
82
26.12.2017 - 26.12.2017
Price
83
27.12.2017 - 27.12.2017
Price
82
28.12.2017 - 28.12.2017
Price
77
01.01.2018 - 02.01.2018
Price
55
03.01.2018 - 04.01.2018
Price
58
05.01.2018 - 05.01.2018
Price
55
06.01.2018 - 15.01.2018
Price
53
16.01.2018 - 18.01.2018
Price
65
19.01.2018 - 13.03.2018
Price
53
14.03.2018 - 17.03.2018
Price
73
18.03.2018 - 29.03.2018
Price
53
30.03.2018 - 01.04.2018
Price
73
02.04.2018 - 26.04.2018
Price
55
27.04.2018 - 30.04.2018
Price
73
01.05.2018 - 17.05.2018
Price
55
18.05.2018 - 19.05.2018
Price
73
20.05.2018 - 30.06.2018
Price
55
01.07.2018 - 16.08.2018
Price
70
17.08.2018 - 19.08.2018
Price
73
20.08.2018 - 31.08.2018
Price
70
01.09.2018 - 30.09.2018
Price
55
01.10.2018 - 18.10.2018
Price
53
19.10.2018 - 21.10.2018
Price
73
22.10.2018 - 30.10.2018
Price
53
31.10.2018 - 03.11.2018
Price
73
04.11.2018 - 20.12.2018
Price
53
21.12.2018 - 27.12.2018
Price
73