Heiligenblut, Sporthotel Heiligenblut - Freeride
Freeriding in ski region Grossglockner Heiligenblut
The Grossglockner - Heiligenblut skiing area is a place for all of the deep snow riders: it is almost entirely above the timber line and goes up to max. 2989 m.

It offers you a range of marked slopes and check points, which are informing about the current avalanche situation and your position in the skiing region. For your safety during the entire skiing season avalanche safety courses and guided Free Ride Tours are on offer. For example the ski school Heiligenblut offers each Wednesday a guided free swing day tour.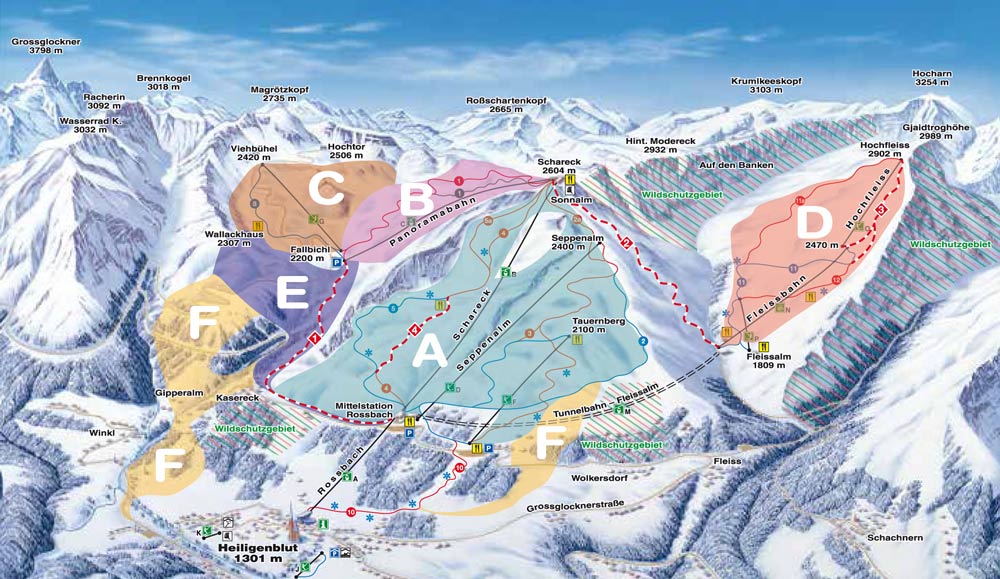 For more information, please click on the picture!
The freeride sectors are divided in zones A - F and are not secured, free area.
Please note!!! The respective sectors are:
not secured against avalanches
not controlled
not marked
not safe from alpine hazards

In the freeride sectors and slopes below, all skiers are solely responsible for theirown safety and the safety of third parties. Carrying along the security equipment isrecommended. Every freerider liable for his action. Those who lack respective know–how it is highly recommended to book a guide and carry along avalanche transceivers when riding these sectors.
Guide´s office Heiligenblut:

Skiing school Heiligenblut: