Szeged, Hunguest Hotel Forrás - Bienvenue Monsieur Depardieu!
We had a world-famous guest!
When Gérard Depardieu acted in the performances of Háry János at the Szeged Open Air Theatre Festival, he chose our hotel for his stay and relaxation.
There was an enormous amount of organization before his arrival – everybody was so excited to meet this living legend!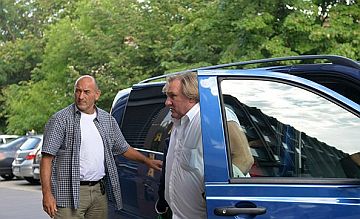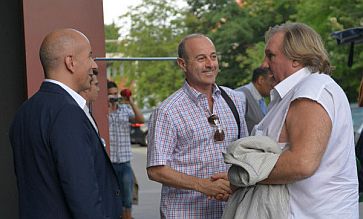 (Depardieu arriving at Hotel Forrás.)
As a real gourmet, he tried our fish soup, which he really liked – and he ordered it again every day.
Then he made such good friends with our catering staff that he was allowed to enter the kitchen to assist in preparing his own dinner.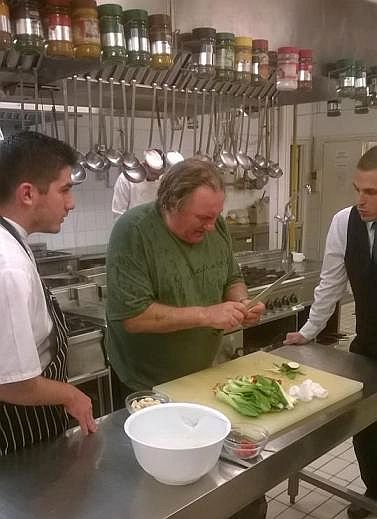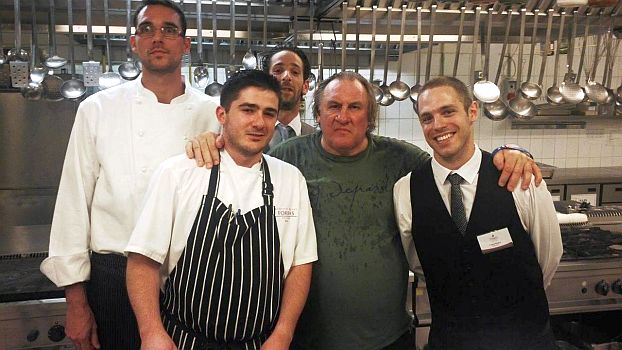 In fact, after the last performance of Háry, we threw a garden party for Mr. Depardieu, where he hosted the other stars of the show, including Zsolt Homonnay, Gyula Bodrogi, János Gálvölgyi, and Győző Szabó. We hope our French star guest had a great experience in Szeged.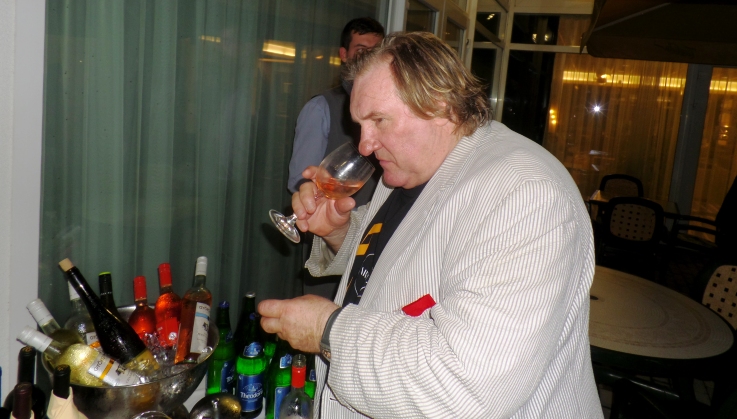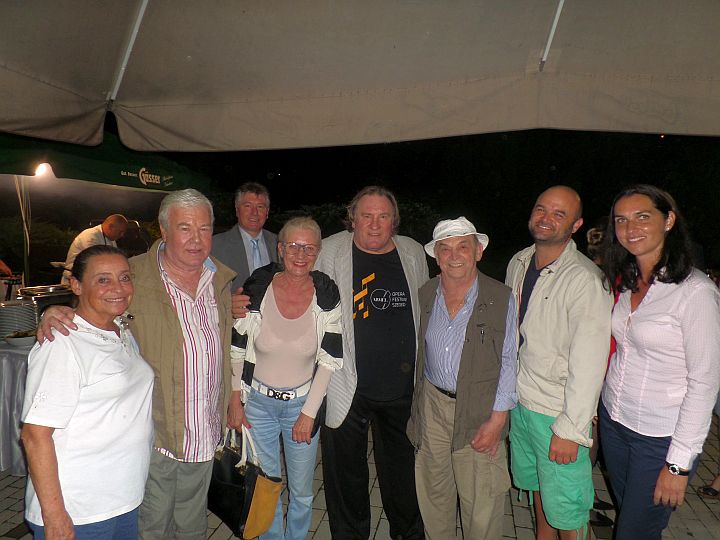 To see more famous guests of Hotel Forrás, visit us on Facebook or – click here.